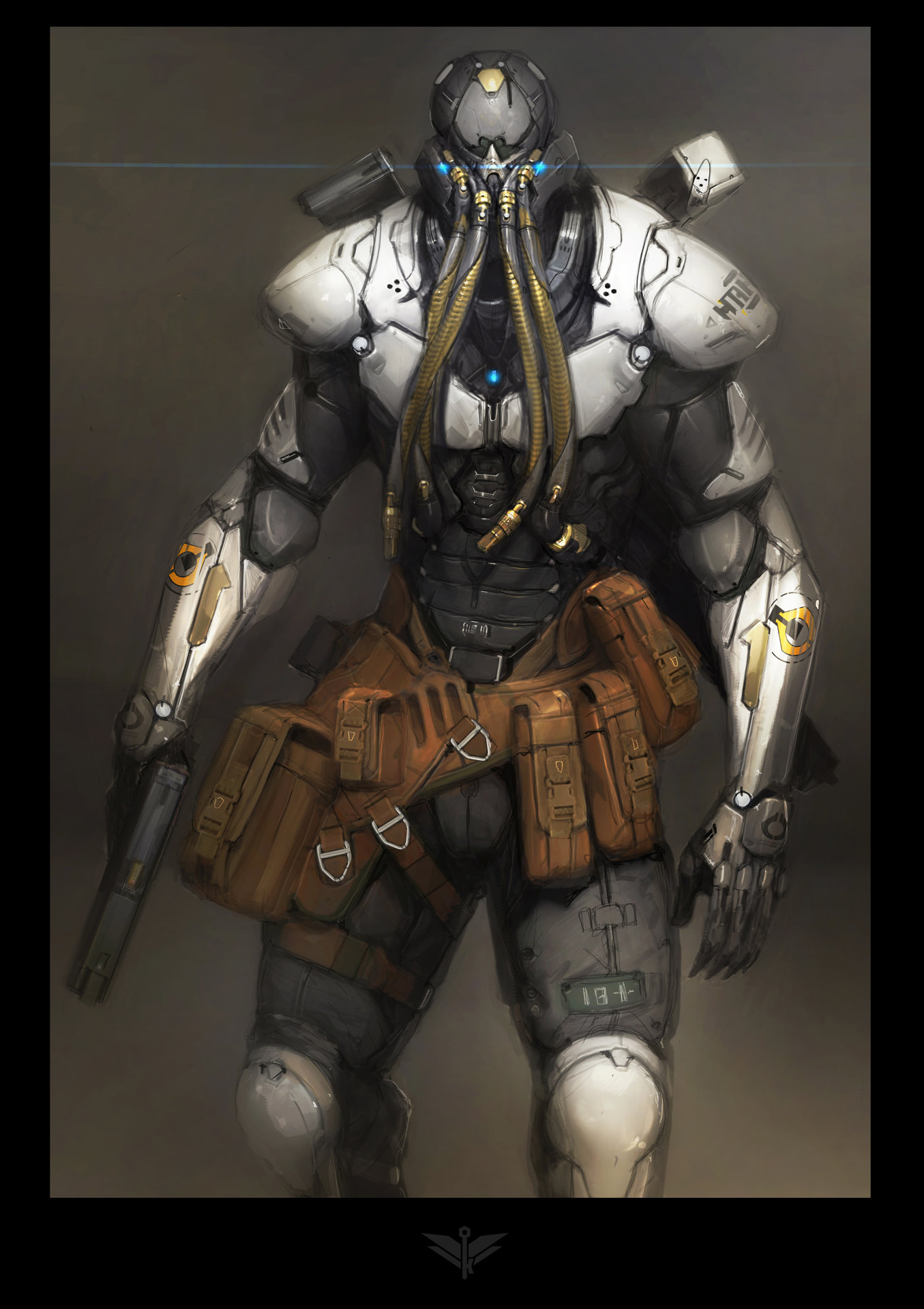 Step 2 design for the TASC soldier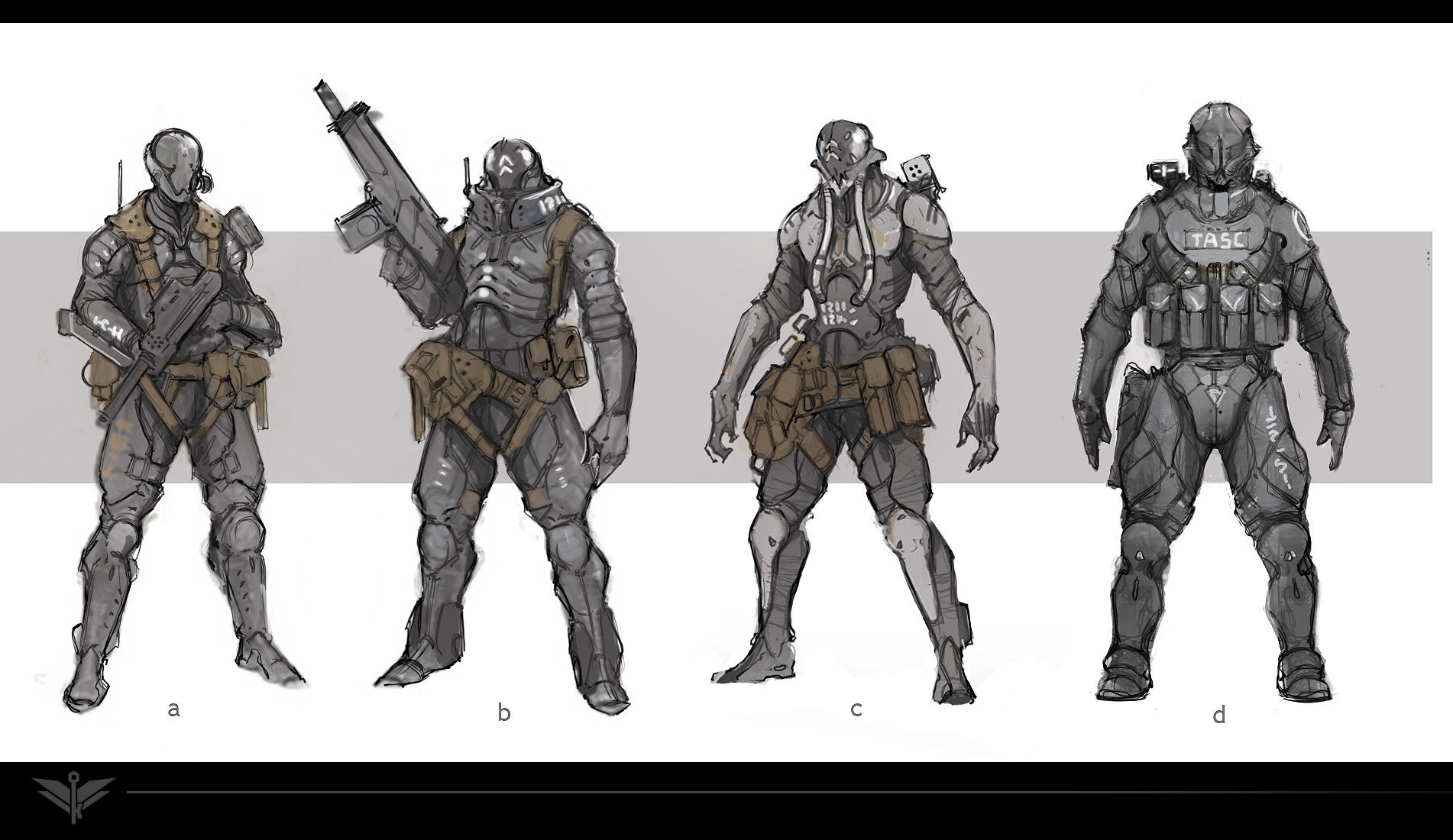 Step 1 design progression. "Noodling" as we call it.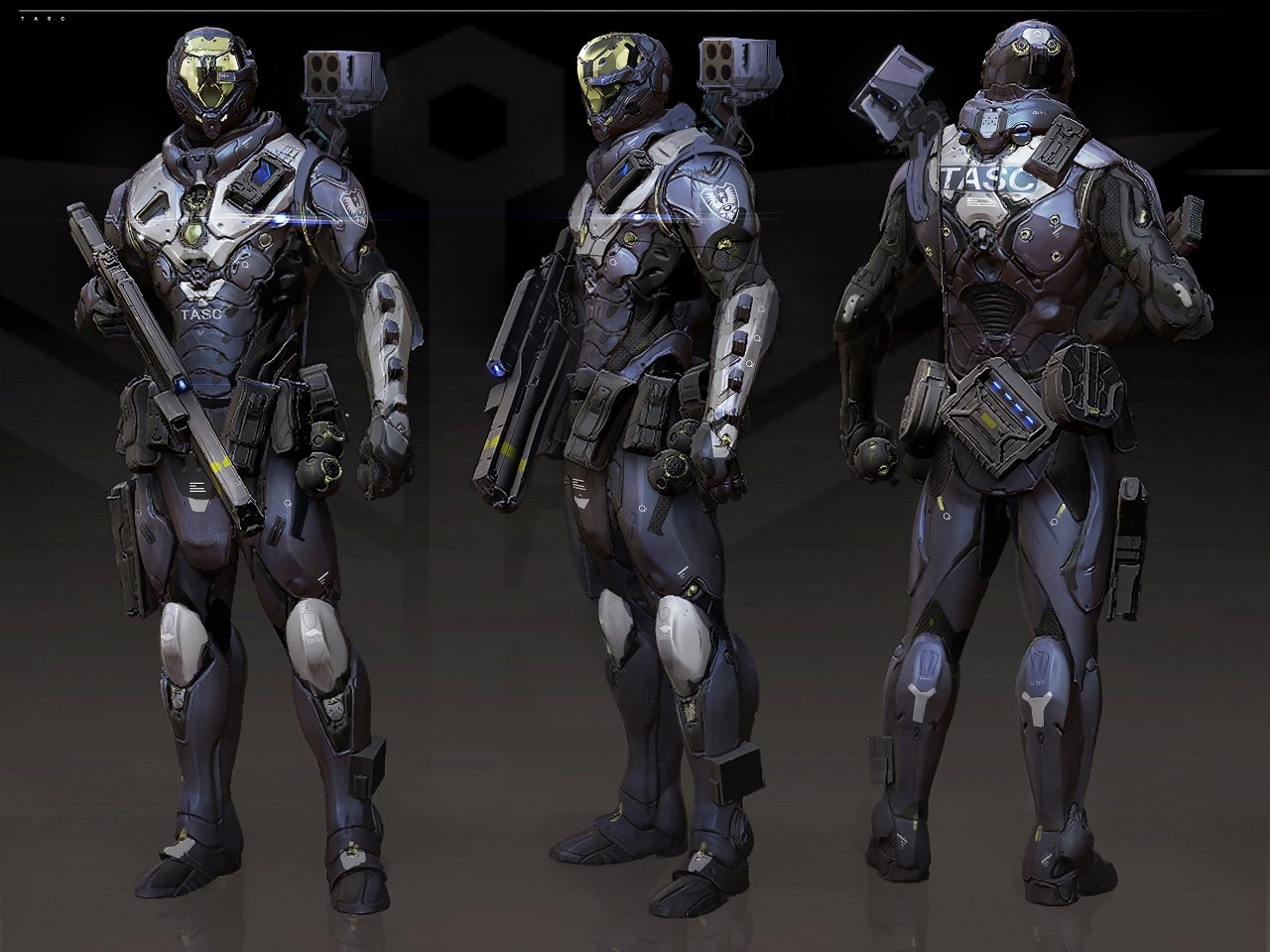 Step 3 design - a little closer to what we're looking for.
An overview process of how our art team tackles creating characters. The TASC Enforcer had quite an iterative process. More details over on our YouTube channel.